Systemic Consensing is a method for high-quality decision making. The SK-Principle uses the least overall resistance of the group as the primary basis for decision-making. The SK-Principle and the tools of Systemic Consensing enables sustainable and creative solutions for teams and organizations. Discover the internal laws of the SK-Principle and how it can improve the quality of your decisions. Learn how Systemic Consensinig overcomes the weaknesses of the traditional majority principle and how it can be applied in different areas. Contact us for more information and to introduce the SK principle to your team.
"An important tool for all those who want to make intelligent decision-making easier."
Research has shown that the quality of the decision is significantly influenced by the way the decision is made. The SK-Principle® creates a systemic environment in which group intelligence is stimulated and relationships are automatically strengthened. Time, money and energy-consuming frictions – in the decision-making process and in the implementation – are minimized.
Systemic Consensing is suitable for decisions in multistakeholder organizations, cross-company cooperations, consortia, in companies, in the private sector, in mediation, in associations, in management. Especially where decisions are currently made with the help of the majority principle or purely autocratically and also where group intelligence for decision quality is not used in a structured way. Everywhere where the acceptance of decisions is important.
More about the SK-Principle® and
Systemic Consensing Tools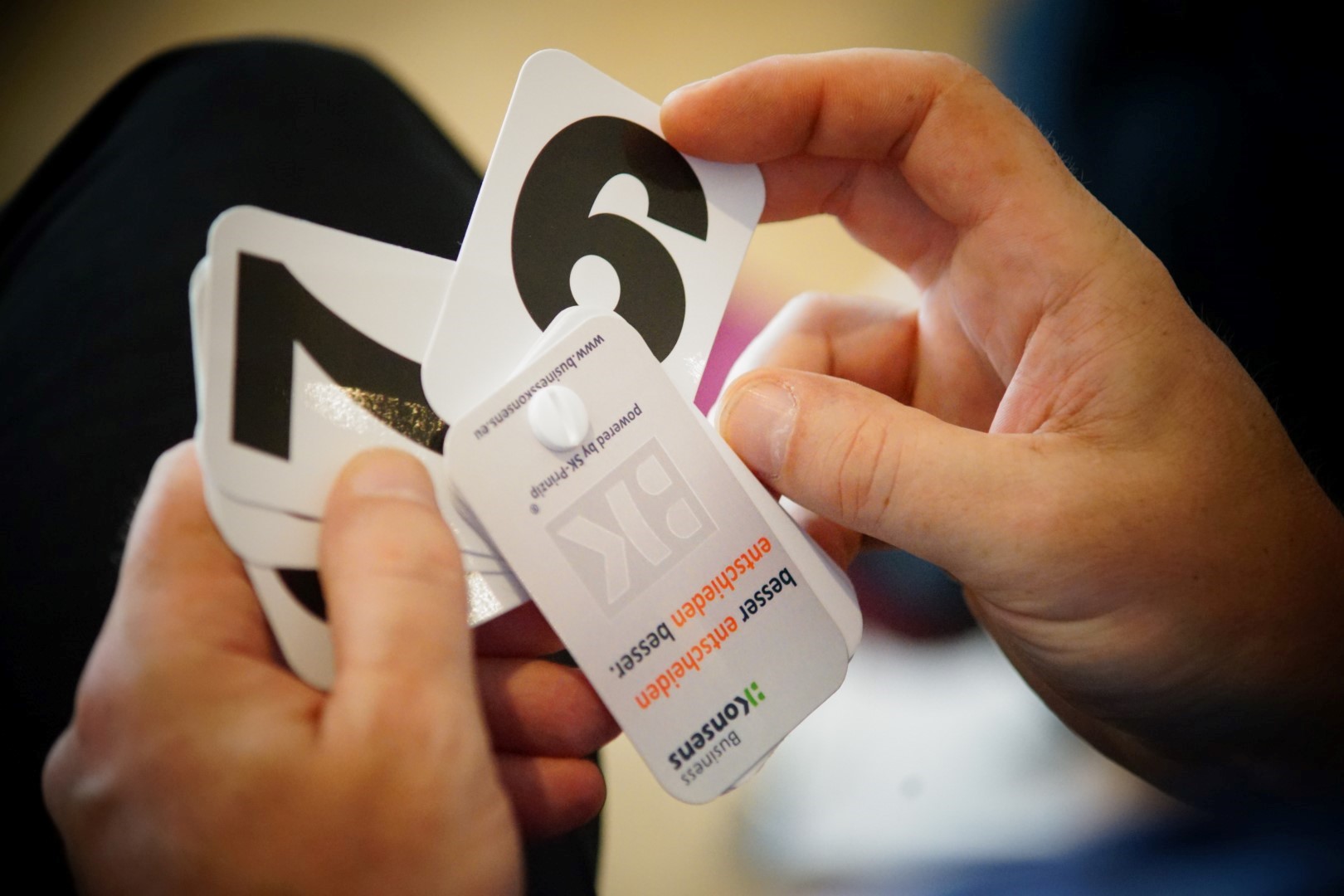 Systemic Consensing 10-fan
The decision alternative with the highest acceptance...
Facilitation for effective decision-making in groups
Participation concepts that foster acceptance during change